Horticulture & Craft Exhibition
Calling all creatives! We're excited to announce our upcoming contest where you can showcase your very best crafts and creations for a chance to win!
Prize Details
Contest Entry Form
This contest is open to both adults and juniors, so don't be shy! Get your kids involved too. All you have to do is submit your best item or sample of your craft to our judges and it will be displayed for the duration of the rodeo weekend.  
Not only will your creation be on display for all to see, but there are also monetary prizes for the top creations. So, what are you waiting for? Get your creative juices flowing and show us what you've got! We can't wait to see all of your amazing creations!
Adults: $1.00 per entry.  
Children 12 years and under, $0.50 per entry.  
Children, if entering adult classes: $1.00 per entry.  
No exhibitor fee is required.  
All entries are to be made on the fillable PDF form and submitted via the website or emailed to srvaghomeliving@gmail.com. Completed forms can also be mailed to Box 116 Swan River, MB R0L 1Z0.  
Entry forms must be received by 5:00 pm Tuesday prior to the fair.  
Preferred payment method is via e-transfer to srvaghomeliving@gmail.com  
Prize amounts: 
1st – $6.00 
2nd – $5.00 
3rd – $4.00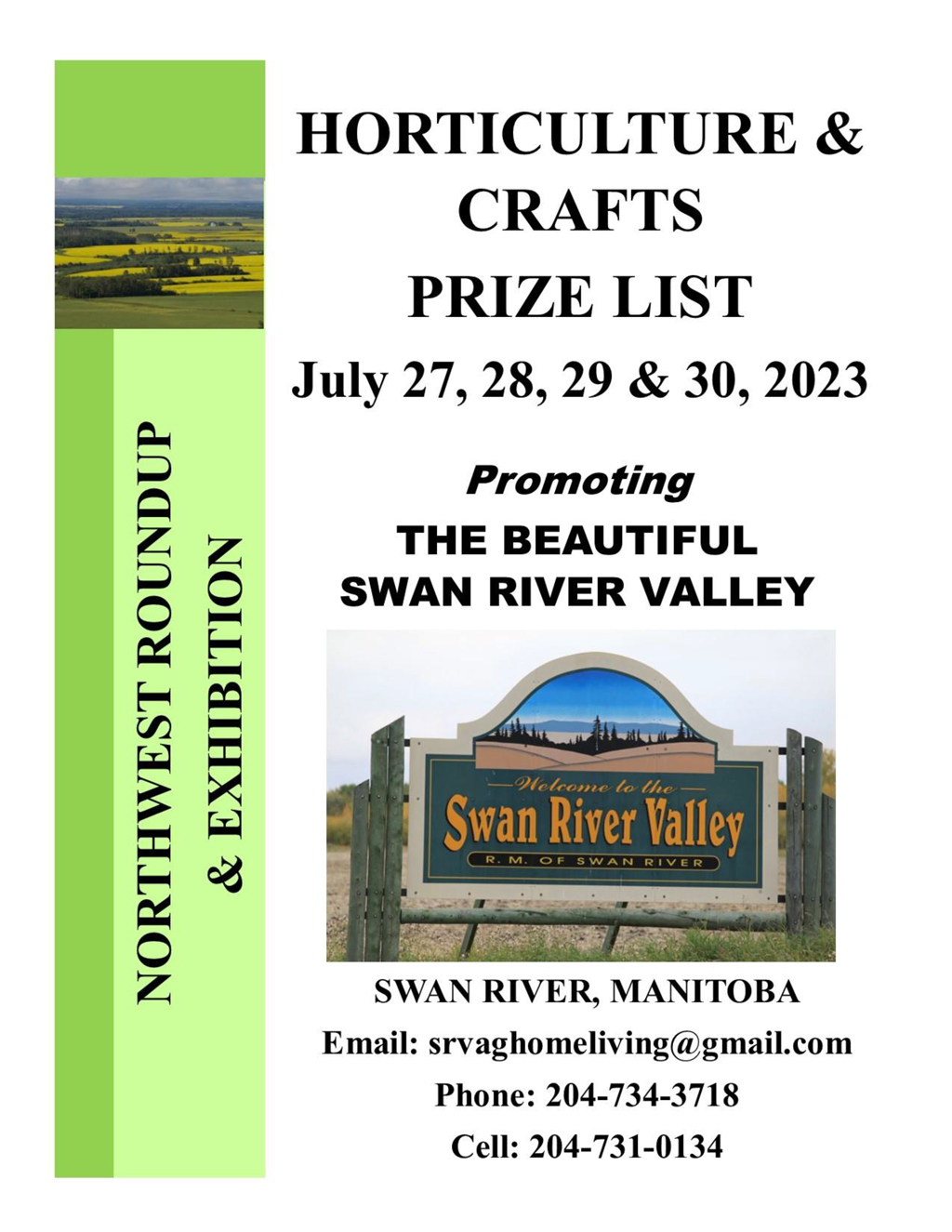 Click Here to View Details